Try Out The Etsy Geeks Experience For Free!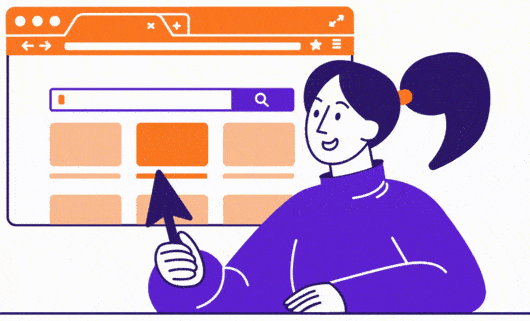 Great news for Etsy Sellers!
We've decided to show you exactly what Etsy Geeks can do for your Etsy shop … for FREE!
Nothing beats the Professional, Personal, Communicative touch when it comes to successful Etsy marketing. With Etsy Geeks, you access one of the longest-running, single-marketplace specialists on the globe!
But don't just take our word for it.
Test our Etsy Powers today!
Sign up for your FREE 14-day trial and take your place among an exclusive community of Visible, Successful, Unstoppable Etsy Sellers!
Etsy Geeks is THE Etsy Marketing Authority for Etsy Sellers who want Etsy Success.
And that's the way it's going to stay.
We place our full focus on pure, unadulterated Etsy marketing strategies that achieve pure, unadulterated Etsy Seller visibility, popularity and sales.
Holding a permanent set of fingers on the Etsy pulse, we don't dilute our knowledge with
unnecessary plans and packages. We are what we are. A single-marketplace guru that drives Etsy Seller sales EVERY time.
Our simple promises to you:
Every Etsy Geek is perfectly-versed in everything Etsy
Every Etsy Geek builds up a relationship with his or her Etsy Sellers
Every Etsy Geek is a digital sales guru with years of experience
Every Etsy Geek is polite, communicative and approachable
Every Etsy Geek loves her or his job and is invested in making it last
And what about Etsy Geek results …?
"Fantastic". "Incredible". "Amazing". "Wow". "Astounding". "Fast". "Guaranteed".
And Expected.
Because you can expect us to deliver the best results, any day of the week.
Discover the Etsy Geeks Experience for yourself and sign up for your FREE 14-day trial now!
We make a difference:
Don't think you need expert marketing advice? Think again. Etsy is fast becoming one of the most competitive marketplaces in the world. You have to work hard to get your slice of over 80 million active buyers. We get that hard work done, every single time. Don't believe us?
Try us… for FREE!
We're present and correct:
When you work with Etsy Geeks, you're Informed. We know communication counts. As your personal Geek pushes your Etsy presence to the top of the pile, she or he will pre-verify each step. After all, it's YOUR Shop, YOUR business, and YOUR success story. You'll always know exactly what's going on and why with Etsy Geeks.
We know what we're doing:
You won't find many Etsy Experts like Etsy Geeks. We created a one-marketplace marketing leader after encountering a string of negative experiences in the sector. It was high time for positive change – and it was high time for Etsy Geeks. Or so our clients tell us. We are proud of our work, and aim to keep it that way.
We don't cost the earth:
Etsy Geeks provide personalized, competitive prices that outperform the investments and results of generic services. Rather than waste our energy and your money on blanket campaigns, we fine-tune and maximize your Etsy presence – and ONLY your Etsy presence – by expanding markets, skyrocketing visibility and improving your store's reputation throughout the Etsy community.
Because that's what we do best.
We earn your trust
Etsy Geeks clients stay with Etsy Geeks. Why? Easy! Our effortless communication, friendly group personality and strict adhesion to best practice principles means EVERY client trusts our service. Add to this our top results, honest pricing, service guarantees and transparency, and you'll never want to let us go!
Can your Etsy store deal with a surge in real sales?
Are you willing to respond to a continuous flow of potential Buyer queries?
Do you want full access to a professional, Etsy-centered marketing department?
Will you communicate with us as well as we communicate with you?
If the answers to these 4 questions are 'yes', there's only 1 thing to do.
Fill in the form below and take full advantage of your FREE, absolutely no-obligation whatsoever, 14-day Etsy Geeks Experience today!